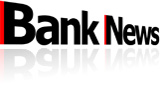 BNR Exchange Rates
18.08.2017
1 EUR. 4.5883 RON
1 USD 3.9066 RON
1 CHF 4.0606 RON
1 GBP 5.0360 RON
1 gr. aur162.7078 RON
Raiffeisen Bank Romania has successfully launched today a 3 years senior unsecured bond of RON 225 million with a coupon of 5.5%.Updated: 26-07-2013 |
Raiffeisen Bank Romania has successfully launched today a 3 years senior unsecured bond of RON 225 million with a coupon of 5.5%.
The books were opened this morning by Raiffeisen Capital & Investment and were closed the same day, ahead of schedule, when the maximum planned amount was reached.
The issue was predominantly placed to local investors by the bank's sales force and it is expected to be listed on the Bucharest Stock Exchange (BSE) and to start trading around August 1st. Moody's Investors Service has assigned a provisional (P)Ba1 senior unsecured rating to the bonds.